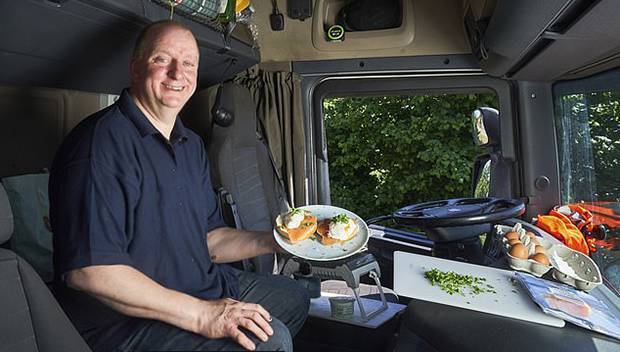 14 Advice to maximize your own-operator profit
No matter how vast your experience is, any owner-operator – both a veteran and a newcomer to the business – wants to achieve maximum profit and cut the expenses as much as possible. Here are some useful tips to keep in mind for the better performance.
1. Haste makes waste
We always hurry up, trying to finish the route quickly to take another one, but being the fastest is not about being the most profitable. It is better not to exceed the optimal speed of your truck, or else your MPG will not be at its peak. Slow down your vehicle just a little to cut the fuel expenses.
2. Trust the automation
Have a rest from time to time and restrain from the personal control of your truck. If a part of highway is straightforward, let the cruise control do it for you. This helps you avoid hard brakes and abrupt accelerations – meaning you use less petrol.
3. Use alternative climate control systems
Think about ways not to waste fuel on air conditioning. If you stay idle for an hour, you will lose about one gallon of petrol – and while you are sleeping, you are losing eight of them without even noticing it! Sometimes investing in APU is the best thing you can do to reduce the losses.
4. Look before you leap
Do not return on the highway without proper checkup. Both you and your truck need examination to stay in a good shape. Try to focus not only on fixing the defects critical for fuel consumption, but on installing new and better equipment. Such things as good tires and rolling resistance are your first priorities.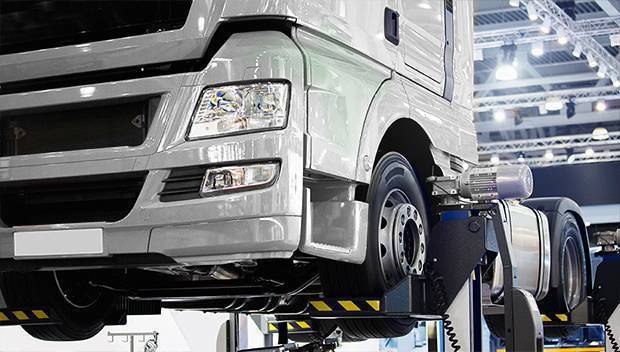 5. Stick to the plan
This idea is not new at all, but nevertheless important. Planning your route in advance is the only way to avoid unnecessary turns (and twists, of course) you spend your fuel on. Invest in modern GPS which is absolutely essential in case of unexpected changes and detours.
6. Find a company – get a discount
Try to lease with a company offering discounts on fuel. Most of the benefits provided by big carriers (like Schneider) could be applied to any stops throughout the country. So, why not to use this opportunity?
7. "Better late than never" is a wrong concept
Any time you have the smallest doubt in your truck maintenance, go for additional checkup. This is not just about saving money on fuel due to possible damage detection – it is also about your own safety!
8. Find a company – get a discount, volume two
The tip is the same, but now it concerns the maintenance. There are companies which reduce the costs of your checkups if you lease with them. For example, you can apply to Schneider's Purchase Power Program for cheaper repair works.
9. Be your own cook
Going to cafes and restaurants while you are on the road is a pleasant, but expensive activity, not to mention time consuming. Equip your truck with a microwave and a little refrigerator to spend less on food.
10. Do not forget your lunchbox
It seems easy to buy food on the way, but things like takeaway and ready meals add nothing to your profits. Spend time and effort preparing dinners before the trip and take them with you. There is nothing better than a warm home meal heated in the microwave – both for your taste and budget.
11. Stop and shop
If you are lucky enough to find a grocery store with truck parking allowed, go for it. The prices there would probably be cheaper than inconvenience shops along the way.
12. Stay within the budget
Calculate all the expenses you are going to need for your trip. It would be a hard task for a newcomer, but sooner or later you will learn to do it properly. For doing that, keep all the receipts and notes about how much money was spent. Take time before the next trip for thinking about how you can reduce the costs this time.
13. Pay your bills and sleep peacefully
Again, the idea is old and obvious, but frankly speaking – how many times have you forgotten to do this in time? Setting an automated bill pay is an excellent way out not to worry about them while being in a truck.
14. Collect the bonuses
Lastly, look around for all the truck stops providing extras to their customers. Get a card for storing them, and then you use it as you save enough.
All in all, these tips are mainly about being organized and attentive. Try to keep an eye on modern fuel-saving technologies, look for discounts and plan everything in advance – these are your keys to success. So why not try them today?
Sign up for Exclusive Trucking Tips